Its Chelsea time again and its fairly easy to think you've seen it all before, with the endless shots of beautiful roses and interviews with some of the 'usual suspects'. If you look carefully though there are fashions in gardening just like in interior design and clothing and this year is no exception. Those in the Club who went to the RHS Malvern Spring Show will probably have picked up some of the same themes. So what's hot
this year?
Some things are never out of fashion, Roses and Peonies will always feature and this year its the 'Intersectional' Peonies that have stolen the limelight. These are fabulous showy plants which combine the best of both their parents (tree peonies and herbaceous peonies). They have lots of flowers, often scented, that are in perfect proportion to the foliage. But like all peonies the show is short lived for a couple of glorious weeks in May/June and they don't come cheap, with prices often in the £35 – £50 range.
A number of plants are back in fashion this year such as ferns,and coloured leaved foliage plants such as Photinia, Berberis, Laurels and even the humble Coleus, which fit well with the current popularity of woodland style planting.
Houseplants are also having a significant revival whether its succulents and cacti or the good old Peace Lily, (Spathipyllum), now being promoted as nature's air cleaner!
The predominant colour palettes of the 2019 Chelsea Show is a combination of greens, white and pale yellow or very strong hot colours in the oranges and red parts of the spectrum.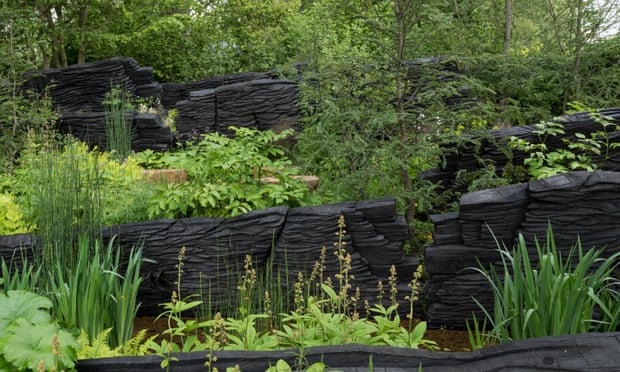 The style of the moment is around 'naturalistic planting' using semi-wild plants i.e cultivars of some of our more common woodland plants such as Foxgloves, Salvias, and Astrantias mixed in with things like sweet Cicily, wild garlic, woodruff and cow parsley.Lots of 'wild flower meadows' also feature in the show gardens. Don't be fooled by the whole 'wild flower meadow' idea that its an easy and natural option. Its anything but, if you ask professional gardeners where there are wildflower areas, what takes the most effort to maintain and keep looking good they will always tell you its the 'wild' areas. Establishing a sustainable mixture of meadow plants isn't easy and making sure that they don't get over run with grass and more aggressive weeds is a work of art!
For more traditional garden borders the 'naturalistic' approach is also prevalent, with mixtures of bulbs, shrubs, grasses, perennials and even vegetables being used in the style of French Potager gardens .
On the design front, asymmetric designs are the look of the moment, with 'adult hideaways', brightly coloured furniture, firepits and outdoor kitchens being very popular features.
The other trend for this year, probably predictable after the long hot summer of 2018, is an acknowledgement of the potential impact of climate change and more use of drought tolerant plants and 'exotics' mixed in with more usually seen planting schemes.
Its easy to think that Chelsea and the show gardens are a world away from our own plots and don't relate to the real world but as always there are tips and plants that you could use in your own gardening if you look.